About the Book
Many questions about the book can be answered by looking at its title: "Retreats in Everyday Life - A Handbook for a Month of Individually Guided Prayer"
As you may guess, the book is a handbook for those planning to lead a Month of Individually Guided Prayer. If this prompts the question: "What is a Month of Individually Guided Prayer?" The answer can also be found in the title – it is a Retreat in Everyday Life.
Oddly, most definitions of the word 'retreat' are concerned with withdrawals. Bishop Graham Chadwick tells us that this seems strange, because retreats in the spiritual context are so often about life changing advances. But what at first seems to be a contraction isn't one. Spiritual retreats do tend to involve a withdrawal, but a withdrawal from the normal activities of life in order to embark on a course of prayer, meditation or study. It is hoped that withdrawals such as this will, in time, produce advances in an individual's personal or spiritual development. So retreats are concerned with withdrawal in the way that they tend to involve stepping outside of your normal life and routine and spending an extended period of time in reflection or solitude.
A month of individually guided prayer reflects the fact that most people find it difficult, if not impossible, to set aside large chunks of time and money to go away on a long retreat. We have busy schedules at work and many commitments in our family lives. So as much as we'd like to make the time for a retreat we just don't seem to have the space.
This is where the month of individually guided prayer comes in. Rather than it being necessary for people to go somewhere else, it is a retreat in daily life and happens within their everyday context. Rather than involving three, or thirty three, days away from home these month long retreats are based around the idea of spending a small amount of time every day in prayer and personal reflection whilst still being fully committed to their everyday lives.
This handbook is intended for those who are hoping to run a month of individually guided prayer and is not necessarily intended for individuals hoping to embark on a retreat in their own lives.
The material in the handbook is divided into five sections.
Section One provides an introduction to the dynamics of a month of individually guided prayer (MIGP).
Section Two contains advice about planning an MIGP. The section provides details about when those leading the retreat should meet and the shape and timing of retreat sessions themselves.
Section Three includes the material that makes up the retreatant's folder at the start of the retreat in daily life.
Section Four consists of material that is added to the retreatant's folder at the end of the MIGP.
Section Five presents a collection of non-scriptural material that has been found to be useful for prayer and meditation during retreats.
Notes about the different versions
The first edition of this book came into existence during 1997 and was home produced. See the bottom of this page for a picture of its front cover.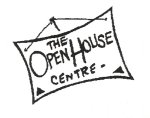 The second edition was published by Open House Publications in 2005. Open House Publications is part of the Open House Centre and operated by the people of Manvers Street Baptist Church, Bath. We are very grateful for their vital help in bringing this book into print.
A new reprint of the second edition is available to download for free from this website (here). It contains no substantial changes to the original second edition, aside from a new cover and new ISBN to correspond with the print on demand version. For more details seethis page.